Critical By Design? is a two-day international research conference on the capacity of design as a mode of critique. It offers a unique platform for the interdisciplinary discussion of critical theories and practices from a design perspective. Renowned experts from design theory, history and practice, the philosophy of technology, the art, cultural and media studies as well as the field of human-computer interaction come together to reconsider historical trajectories, advance contemporary understandings and propose future developments of design as a materialized form of critique.
The relationship between design and critique proves to be ambiguous and problematic. In its interventionist and constructive nature, design meets criticality on the premise of the shapeability and alterability of cultural practices and social realities. Design can be seen as inherently critical and speculative, as it sets out to project novel relationships of people and things from that which it diagnoses as the status quo. At the same time, design is inevitably normative, if not often violent, as it partakes in stabilizing the past, normalizing the present condition and obstructing possible futures. In the same way as design can unfold and make experienceable social boundaries, values and norms embedded in our material culture, it is a major contributor to their manifestation and obscuration in the first place. The conference aims to foster a vital rethinking of critical design strategies by reconsidering their effectiveness and exposing their inherent limitations.
With the emergence of approaches such as Design for Debate, Critical and Speculative Design or Critical Making, among many others, the idea that design could be a material mode of critical inquiry regained an international and interdisciplinary visibility in the last decades. By now, a plethora of labels, schools and frameworks has established that aim to reclaim design as a critical practice. The specific conditions and boundaries of design as a mode of critical engagement and the various notions of criticality employed often remain implicit. Conceptual references to earlier radical and anti-design traditions or historic traditions of social critique have hardly been analyzed in greater depth so far. Furthermore, contemporary critical fields like feminist or post-colonial theories have only been addressed recently and by a small number of design theorists and practitioners. The conference therefore provides a platform to discuss the genealogies of criticality in design, to elaborate the specific capabilities and pitfalls of design-based critique and to infer implications for the further development of the field.
Additionally, the conference picks up on the recent efforts within the humanities to question and update the general foundations of critical epistemologies in the wake of technological and socio-political shifts. Critique, seen as a resistant mode of thinking and acting, has to undergo the program of critical questioning itself. The struggle with critique observed in fields such as the social, cultural, art and media studies has yet to feed back into design and design research in a similar manner. The interdisciplinary context of the symposium offers a chance to exchange and co-develop emerging forms of criticality across fields and practices.
The following questions may serve as conceptual starting points:
Which concepts of criticality from other disciplines and traditions of thought are adapted in the discourses and practices of design? What, on the other hand, are distinctively designerly concepts of critique and how could these resonate with the methodologies and epistemologies of other disciplines?
If critique through artifacts has to be seen as a special mode of critical engagement, how can it be specified and described? How do the specifics of design – be it the materiality of artifacts, the propositional, speculative and normative nature of design, aspects of use, mis-use and appropriation or the shaping of behaviours, experiences and habits through design – allow for distinctive forms of critique? What then, are promising and effective critical design tactics that are appropriate for the contemporary condition?
What are inherent blind spots of design that might limit and call into question its potential for critique? How can design be critical of the politics of the already-designed and the trivialization of societal issues as design problems? How can the rhetoric valorization of criticality as a cultural currency be problematized in critical design practices? And how to foster honest practices, that take on responsibilities for the issues they aim to debate and critique?
Invited speakers include Jeffrey Bardzell, Shaowen Bardzell, Carl DiSalvo, Igor Galligo, Bruno Gransche, Moritz Greiner-Petter, Anja Groten, Søren Bro Pold, Alice Twemlow, Peter-Paul Verbeek, Matt Ward, Janneke Wesseling, Anne-Marie Willis and Ludwig Zeller.
The conference takes place on May 17–18, 2018 at the FHNW Academy of Art and Design in Basel and is organized by the members of the SNSF-funded research project Critical Artifacts.
Jeffrey Bardzell
Shaowen Bardzell
Carl DiSalvo
Igor Galligo
Bruno Gransche
Moritz Greiner-Petter
Anja Groten
Søren Bro Pold
Alice Twemlow
Peter-Paul Verbeek
Matt Ward
Janneke Wesseling
Anne-Marie Willis
Ludwig Zeller
Conference Dates
Thursday, May 17, 2018
Friday, May 18, 2018
The complete program will be available soon.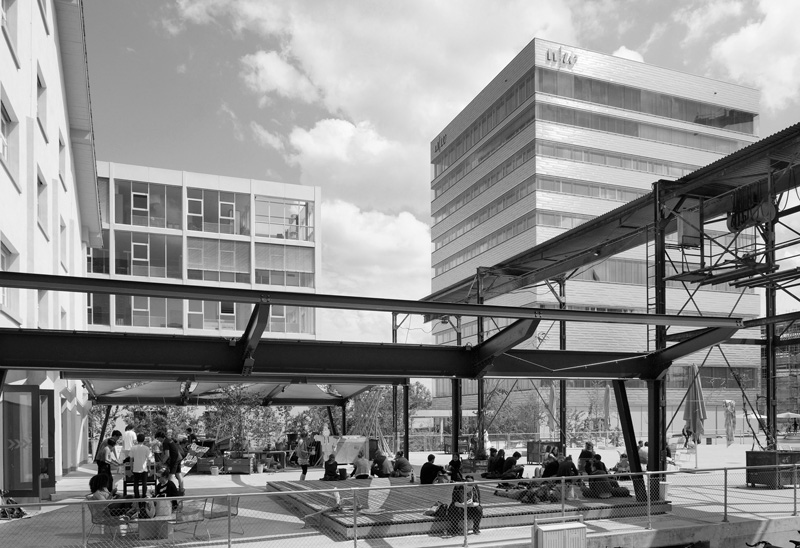 The conference will take place at the Campus of the Arts of the Academy of Art and Design (HGK), which is situated in the vibrant 'Dreispitz Area' in Basel and is one of nine academies of the University of Applied Sciences and Arts Northwestern Switzerland (FHNW).
Location
FHNW Academy of Art and Design
Freilager-Platz 1
4142 Münchenstein b. Basel
View on Google Maps
Building D (tower)
Aula, 1st floor
Directions
Tram 11 in direction to Aesch Dorf until Freilager. The tram stops directly in front of the building.
Alternatively, Tram 10, Bus 36, 37 or 47 to Dreispitz (6 min. walk).
Website public transport Basel
For arrival by car, please use the public parking garages located at the Dreispitz area.
Standard admission fees are 60 CHF (25 CHF for students) and to be paid at the conference venue. Coffee, beverages and snacks will be provided for free during the conference. Lunch is offered individually at our campus cantines.
Participants are asked to register until May 3, 2018 by sending an email to registration@criticalbydesign.ch. Please provide your full name, affiliation if any and whether you are an enrolled student.
The conference is held as part of the SNSF-funded research project Critical Artifacts – Speculative and Critical Design as a reflective approach towards the design of technology that is led by Prof. Dr. Claudia Mareis and Prof. Michael Renner and is carried out by Moritz Greiner-Petter and Ludwig Zeller.
The design research project analyses and extends understandings of how critical and speculative design artefacts such as prototypes and scenario stagings contribute to the critique and transformation of established value paradigms in contemporary and future technology development. It attempts to historically assess and further develop design approaches that aim at rendering alternative socio-technological narratives visible and experienceable by the means of material artefacts and their discursive effects.
Critical Artifacts is a joint research project by the Institute of Experimental Design and Media Cultures (IXDM) and the Institute of Visual Communcation (IVK) at the FHNW Academy of Art and Design Basel.
More information: Critical Artifacts
Conference Team
Prof. Dr. Claudia Mareis
Prof. Michael Renner
Moritz Greiner-Petter
Ludwig Zeller
Meike Hardt
Graphic Design
Meike Hardt (m—d—buero)
Moritz Greiner-Petter
Mailing Address
Critical By Design?
FHNW HGK
Freilager-Platz 1
Postfach
CH-4002 Basel
Funding
The conference is funded by the Swiss National Science Foundation (SNSF).